Posted:
May 18th, 2012 |
Author:
kovlerdaily
|
Filed under:
Kovler Team Members
,
Movie Review
|
Tags:
body fat
,
CDC
,
certified diabetes educators
,
Chicago
,
childhood obesity
,
diabetes
,
diabetes and nutrition
,
documentary
,
HBO
,
IOM
,
Julia Socke
,
kovler diabetes center
,
NIH
,
obesity
,
Weight of the Nation
|
No Comments »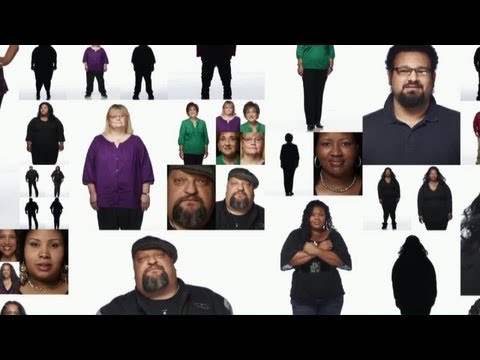 Last Thursday I had the privilege of attending the Chicago premier of a multi-part documentary called "The Weight of the Nation."
The documentary is the result of the collaboration between HBO, the Institute of Medicine (IOM) in association with the Centers for Disease Control (CDC), and the National Institutes of Health (NIH).
The title of the documentary is both literal and figurative…
One in three children are obese
More than two thirds of adults age 20 and over are overweight or obese
Obesity contributes to half of the leading causes of death in America including heart disease, type 2 diabetes, high blood pressure, and certain cancers.
… As a result, obesity-related health care costs are projected to exceed $300 billion by 2018.
The four-part documentary examines the severity of the obesity crisis and its effect on our health care system.  It also discusses the multitude of issues relating to the obesity crisis, including our environment and policies that effect food supplies.
I was able to view the first film in the series: "Consequences." It focuses on the scope of the obesity epidemic and explores the serious health consequences of being overweight or obese.  The film features interviews with leading experts and with individuals and families struggling with obesity.
I was deeply impacted by this film and it reinforced what I already know as a dietitian and diabetes educator: the prevalence of obesity in Chicago is alarming and the consequences of obesity are devastating. One expert in the film says, "The weight of the nation is out of control but we can fix that." Another expert comments, "We have got to come together as a country and make this a priority."  I couldn't agree more with both statements.  While obesity is a multi-factorial issue, our nation has to come together to develop effective solutions to prevent obesity and help people battling obesity to lose weight and keep it off.  It won't be easy and will take time, but we have to invest the time in order to ensure our nation's future.
The four part series debuts this week on HBO and all four films can be viewed on the web at www.weightofthenation.hbo.com.   The other installments address how to lose weight and prevent weight gain, the impact of obesity on children, and the role of agriculture, food marketing, racial and socioeconomic disparities, and physical inactivity.
This documentary is a powerful examination of the epidemic of obesity in our country- I highly recommend checking it out.
Julia Socke, RD, LDN, CDE
Registered Dietitian, Certified Diabetes Educator and Outreach Coordinator
---